Are you tired of using cleaning products that just don't cut it? Do you find yourself spending hours scrubbing away at stubborn stains without any success? It's time to take your cleaning game to the next level. In this blog post, we'll introduce you to some of the best cleaning product brands available in the UK. With the help of these professional-grade products, you'll be able to tackle even the toughest cleaning tasks with ease. So, get ready to clean like a pro and say goodbye to grime and dirt for good!
Expert Cleaning Tips: How to Choose the Best UK Cleaning Product Brands for Your Home
Best UK cleaning product brands can make all the difference when it comes to keeping your home clean and fresh. With so many options available, it can be overwhelming to choose the right one for your needs. To start, consider the type of surface you will be cleaning and the level of dirt or grime you need to tackle. Look for products that are specifically designed for that surface or task.
Another important factor to consider is the ingredients used in the product. Eco-friendly options are becoming increasingly popular, as they are better for both your health and the environment. Additionally, pay attention to any allergies or sensitivities you or your family members may have, and opt for products that are hypoallergenic or fragrance-free.
Lastly, read reviews from other customers who have used the product before. This can give you a good idea of its effectiveness and whether it's worth investing in. By taking these factors into consideration, you can choose the best UK cleaning product brands that will leave your home sparkling clean.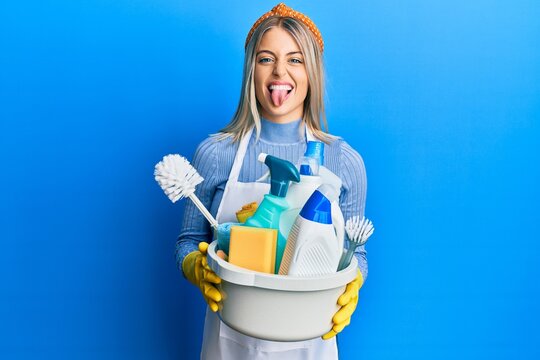 The Ultimate Guide to Keeping Your Home Clean with These Top-Rated UK Cleaning Products
Keeping your home clean can be a daunting task, but with the right UK cleaning product brands, it doesn't have to be. To make sure you're using only the best products for your home, we've put together this ultimate guide.
First up is Method, known for their eco-friendly and effective cleaning solutions. Their all-purpose cleaner comes in a variety of scents and cuts through grease and grime effortlessly.
Next on our list is Astonish, a brand that specializes in tough cleaning tasks like oven and bathroom cleaning. Their range includes cruelty-free and vegan options, making them an excellent choice for those looking for ethical products.
We also recommend trying out Zoflora's disinfectant which not only kills 99% of bacteria but leaves behind long-lasting fragrances throughout your home.
If you're looking for something specifically designed for carpets or upholstery adding Vanish stain remover into the mix will do wonders when tackling stains that just won't budge.
Lastly Don't forget Spontex sponges they get rid of stubborn dirt from surfaces without causing scratches leaving you with sparkling clean surfaces wherever needed even after multiple uses!
Tried and Tested: Our Favorite UK Cleaning Product Brands That Will Transform Your Home
When it comes to cleaning, there are countless UK cleaning product brands on the market. However, not all of them live up to their promises. We've done our research and have narrowed down our favorite tried and tested brands that will transform your home into a spotless oasis.
Mrs. Hinch's range is one of the most popular cleaning product brands in the UK at the moment, thanks to its affordable prices and effective formulas. If you're a fan of Mrs. Hinch's Instagram account, you'll recognize her signature citrus scents and pastel packaging.
Another brand we love is Method, which offers eco-friendly products that don't sacrifice quality for sustainability. Their non-toxic formulas make them perfect for families with small children or pets around.
For those looking to invest in high-end products, Molton Brown may be just what you need. This luxury brand offers exquisite fragrances combined with highly-effective ingredients capable of tackling any messes around your home.
Whether you prefer budget-friendly options or investing in more upscale products, these top-rated UK cleaning product brands are sure to give your home an impressive clean from kitchen counters to bathroom tiles!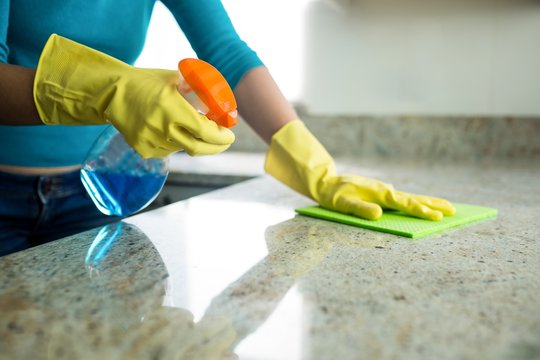 A Deep Dive into the Best UK Cleaning Product Brands: Which One Reigns Supreme?
The Top UK Cleaning Product Brands for Sustainable and Eco-Friendly Cleaning
If you're looking for sustainable and eco-friendly cleaning options, look no further than Ecover and Method. Both brands offer a wide range of products that use natural, plant-based ingredients instead of harsh chemicals. Ecover's Zero line is particularly impressive as it contains zero fragrances, dyes, or optical brighteners while still delivering effective cleaning results. Method also prides itself on creating biodegradable formulas packaged in 100% recycled plastic bottles. These two brands prove that you don't need to sacrifice cleanliness for sustainability – making them the top choices for environmentally conscious consumers who want the best UK cleaning product brands they can trust.
Tried and Tested: Our Favorite UK Cleaning Products for Tough Stains
For tough stains, we highly recommend Vanish and Dr. Beckmann as our top picks for UK cleaning product brands. Vanish has a wide range of stain removers that work wonders on even the toughest marks, from red wine to grass stains. Dr. Beckmann is also known for their powerful stain removal products, particularly their Stain Devils line which targets specific types of stains such as ink or chocolate. Trust us when we say these two brands will leave your clothes looking brand new again!
Affordable Yet Effective: Budget-friendly UK Cleaning Product Brands
When it comes to finding effective cleaning products that won't break the bank, there are a few budget-friendly UK brands that stand out. One of them is Astonish, which offers affordable yet powerful formulas for everything from kitchen cleaners to laundry detergents. Another great option is Dettol, known for their antibacterial and sanitizing products that keep your home clean and germ-free without spending a fortune. Both of these budget-friendly UK cleaning product brands prove that quality doesn't have to come with a high price tag. Give them a try and see how they can transform your cleaning routine!
All-Natural Options: Chemical-Free UK Cleaning Product Brands to Keep Your Home Clean
Looking for chemical-free cleaning products that are both effective and eco-friendly? Look no further than these all-natural UK cleaning product brands. Method offers a wide range of cleaning products made with plant-based ingredients, including their popular all-purpose cleaner and dish soap. Ecover is another great option, with a variety of cleaning products that are free from harsh chemicals and come in recyclable packaging. For those who prefer to make their own cleaning solutions, Bio-D offers a range of concentrated cleaning products that can be diluted at home. With these chemical-free options, you can keep your home clean while also doing your part for the environment.
From Kitchen to Bathroom: The Best UK cleaning product brands for Every Part of Your House
When it comes to cleaning your home, using the right products is essential. From the kitchen to the bathroom, different areas require different types of cleaners. For kitchen surfaces, go for brands like Method and Ecover who offer powerful degreasers that remove tough stains with ease. For bathroom surfaces like tiles and shower screens, try Astonish or Cif which specialize in removing soap scum and hard water marks effectively.
For those concerned about harsh chemicals impacting their health or the environment, eco-friendly brands such as Bio-D are a great option for all-around cleaning throughout your home. If you have wooden floors or furniture that needs special care then Murphy Oil Soap is highly recommended by experts.
When choosing from our top-rated list of UK cleaning product brands make sure you read labels carefully so you know exactly what you're getting each time; some products may contain allergens or irritants that could affect your family's well-being if not used properly.
In conclusion, keeping your home clean and tidy is not only important for hygiene but also for your mental well-being. With so many UK cleaning product brands available in the market, it can be overwhelming to choose the right one. However, by following our expert cleaning tips and using our recommended top-rated UK cleaning products, you can achieve a sparkling clean home in no time. Whether you need to tackle tough stains in the kitchen or deep clean your bathroom, there is a UK cleaning product brand that will suit your needs. So why wait? Start cleaning like a pro today with these amazing UK cleaning product brands!
Frequently Asked Questions
Q.Who are the best UK cleaning product brands?
A.The top cleaning product brands in the UK include Astonish, Method, and Ecover.
Q.What makes these brands the best?
A.These brands are known for their quality, eco-friendliness, and affordability.
Q.How do I choose the best brand for my needs?
A.Consider your cleaning needs, budget, and eco-friendly preferences when selecting a brand.
Q.Who should I ask for recommendations?
A.Ask friends, family, or online communities for recommendations on the best UK cleaning product brands.
Q.What if I'm not satisfied with a product from a top brand?
A.Contact the brand's customer service for a refund or replacement. Most offer satisfaction guarantees.
Q.How can I get the best deals on these brands?
A.Look for sales, coupons, and subscribe-and-save options to save money on the best UK cleaning product brands.